Georgia Tech IoT Study: Takeaways for Smart Cities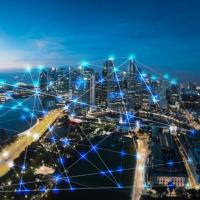 The internet of things has sky-high expectations, and smart cities, where devices connect across public and private sectors, is one of the drivers fueling the fervor. But there are also skeptics saying the IoT is slow to materialize, which poses a lot of questions about risks surrounding cyber security and privacy for connected communities. And what about the people? How will the IoT reshape user engagement?
A new report from Georgia Tech's Center for the Development and Application of Internet of Things Technologies (CDAIT) focuses on the possibilities and critical issues for the smart city ecosystem—municipal services management, utilities, public safety, transportation, and health care—and how all of us will ultimately be affected.
Here are some takeaways from Georgia Tech's study, "Driving New Modes of IoT-Facilitated Citizen/User Engagement."
The EPIC Analytic Approach to IoT Projects
CDAIT's IoT Thought Leadership Working Group proposes a screening concept called "EPIC" to help cities and other groups assess the opportunity and impact of IoT projects:
Ethics: Does it conform to generally accepted moral and social norms?
Profit: Does it generate attractive economic and social benefits?
Intimacy: Does it foster a close relationship between stakeholders?
Connectivity: Is it delivered through effective technological means?
"When developing and deploying any IoT solution, one must always remember the adage, 'Just because I can, doesn't mean I should,'" states the report.
Security and Privacy
Security refers to safeguarding data from improper access, and privacy refers to improper use of this information. Questions that smart cities must address: How is the data is being used? Who owns and controls this data?
"Always on" technology and "connected environments with porous or poorly defined boundaries" bring real concerns. To maximize security and privacy, the report maintains IoT implementers must consider and address security and privacy issues from the beginning when designing these systems.
People-Centric Design Thinking versus Big-Bang Implementation
Ultimately, people benefit from or are the victims of IoT initiatives. The study advocates design thinking—putting the user at the center and creating products and services everyone can use—as one approach to developing IoT solutions. A "big bang" implementation of what seems like a good idea may be faster but ultimately not ideal for users.
To learn more, you can take a crash course in design thinking.
The research offers use cases for smart city IoT. For example, wearable sensors and support software could aid first responders in helping vulnerable people with disabilities, the elderly, or provide communication assistance with language barriers.
"The internet of things is in its infancy, and therefore all related activities require prudent and judicious management," the report states. "If hastily deployed enabling technologies do not deliver on the expected outcomes on both the technological and human axes, cities will not be as enthusiastic in their support. As a result, if not denied, IoT innovation will be delayed."
Up Next