Cybersecurity Tips for Project Managers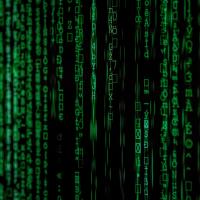 With the digitization of company databases and vital business information, there is now a great deal of valuable data that is potentially vulnerable to cyberattacks.
A lot of this data can be extremely sensitive and must be protected in accordance with the law and governing bodies, but that is easier said than done. A project manager must be aware of the dangers the software faces if they are to be effective in its defense while managing their project.
Let's look at some tips that every project manager should pay attention to in order to protect their project.
Assess potential risks 
First things first: You need to figure out the potential risks that your project is facing. Your software will more than likely have some weak points and vulnerabilities that need to be addressed, particularly if it will be handling sensitive data or personally identifiable information (PII).
The project manager should make it a priority to identify and define the security requirements and then see where any shortcomings may be present. Consider where your valuable information lies and where it may be exposed to external threats.
Once you have assessed the potential risks, you can put steps in place to bolster these areas and drastically limit the chance of a malicious attack.
Back up your data regularly
With every business, there is mission-critical data that must be protected if daily practices are to go on unhampered. This is why it is essential to continually back up your data. If your business does succumb to a cyberattack, then you will at least want to be able to recover the data.
These backups should be made as frequently as possible so that you can have the most recent data set available in case you need to restore relevant data.
Choose your backup format wisely. You can use either hardware backup or a cloud storage solution. Each of them has its pros and cons, so consider them carefully.
Invest in antivirus software
Antivirus programs are essential for any business that is hoping to protect its data. There are a wide range of offerings to suit your business needs.
Antivirus software will block most unsophisticated attacks and will protect you from ransomware, spyware, and phishing.
Secure communications
It is imperative that all private communication is protected between employees in the company. When internal communication takes place, there may be sensitive information that is discussed, and this must be kept in house.
A project manager on a particularly sensitive project should seek to safeguard their communication by securing mobile devices, laptops, and all messenger software, including email. Sometimes simply switching to an encryption-based messenger software can be enough to stave off an attack.
Every project manager should be following these tips to ensure that their business has the best chance to guard against malicious attempts, both while developing software and after the finished project is released to the customer and users. Always being on the lookout for any weaknesses and vulnerabilities during the project will help protect it once the project is done.
Up Next