A Dozen Commitments for Your Project Sponsor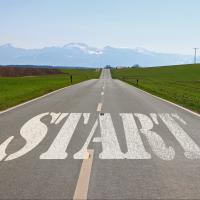 An effective working relationship between a project's sponsor(s) and the project manager is essential to success, yet many project managers leave defining that relationship to time and the executives in question. A more proactive approach is proposed below.
A project's sponsors are the senior managers who want the project completed and control the project's budget and schedule. Effective sponsors support the project manager to get the job done.
Interactions between a project manager and project sponsor can be fraught. Among their other duties, project managers get paid to ask hard questions and deliver bad news. If project managers are perceived as insubordinate or overly pessimistic, it can dilute their message and delay effective executive action.
Early conversations with a sponsor can establish a basis for more effective communication. Good project managers might want to expedite the process by underscoring the following commitments:
I will always be honest with you, even when it is uncomfortable for one or both of us.
When you make a decision that surprises me, I will find an appropriate time to ask your rationale because the better I can anticipate your decisions the better I can serve you.
If I develop concerns about our ability to complete the project successfully, I will inform you promptly.
Sometimes you are going to have questions about the impact of changing aspects of the project, such as adding, removing, or changing scope or personnel. When that happens, I will consult with the team and get back to you promptly so that my answers are more reliable.
If you ask me to do something that I don't think is possible, I will tell you.
My goal is to be your trusted lieutenant. If you see me doing something you disagree with or don't understand, I ask that we discuss it promptly.
Our schedule and budget will be based on the best estimates available, and some of them will be wrong. I will keep you apprised of schedule and budget performance and any threats to agreed upon milestones or budgets.
I don't intend to have the project team work overtime hours unless it is absolutely necessary. I will keep you informed if the team is working excessive hours and discuss either obtaining additional resources, allowing more time for the project, or reducing scope if the need for extra hours becomes chronic.
The team and I will identify and manage assumptions and risks. I will regularly share the most significant of these with you so that you can decide if the assumptions are reasonable, and our proposed risk mitigations are acceptable.
I don't ever want to surprise you—that means when risks appear to be emerging, I will notify you promptly—sometimes they won't emerge. It isn't that I'm crying wolf, I'm trying to keep you informed.
I intend to build a written definition of the scope of this project for you to review and approve. I promise you that we will not do anything beyond the scope of that definition without your explicit permission.
If others approach you with concerns about our project, you and I should meet and discuss what they observed and why it concerned them so that we can strategize on a response and address any issues promptly in a way that is acceptable to you.
None of these items should be controversial, but they set the stage for more open and productive communication. You might even consider sharing the list with your sponsor as a prelude to the conversation.
Up Next