Righteous Confusion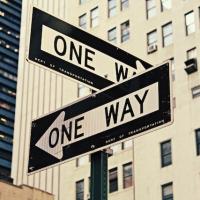 I just had a great coaching session with a project manager I mentor. She was recently assigned to help a senior manager who didn't have the time to continue managing a project that was just getting started. Vendor selection was complete and the engagement was about to start.
While trying to get her wheels under her and understand the project, senior executives were anxious for her to produce a schedule. The vendor was pressing to have their proposed payment milestone schedule approved. She is a strong PM with good instincts, but when we met, she admitted she was a little overwhelmed.
"I don't think I have a clear idea of what I'm trying to do yet and I don't think I'm ready to build the schedule I'm being asked to deliver. I think I should carefully read the solicitation, the vendor response, and the resulting contract first, and then develop a charter for the project. What am I missing?"
I told you she had good instincts. I agreed with her completely.
I suggested that the first step would be to make sure that there is a shared understanding of what is supposed to happen and who is supposed to do it (between her project team and the vendor team). We discussed the best approach was probably to read the solicitation and any addenda, the vendor's proposal, and the contract which would establish the "order of precedence" – legal language that explains if there is controversy between two sources of information, say the RFP and the vendor response, which one is the guiding document.
The next step is to identify the work products that the project is supposed to produce and who is supposed to produce them, the vendor, or her local project staff.
We talked about the proposed vendor payment milestones and the importance of establishing clear criteria for acceptance. The vendor might propose:
"When we deliver X document, this milestone is complete and you pay us $100K".
A counterproposal might be:
"When you deliver X document, and we approve it as meeting all requirements for that document then the document will be considered accepted and we will pay you $100K".
Unambiguous completion criteria help to keep everyone honest and raise issues early.
I'm also a fan of making sure project priorities are clear. If the project were going to either run 1 month over the promised schedule or $10K over the authorized budget, which does the sponsor prefer? If the project could be finished on time and on budget delivering 98% of the desired functionality, or a week late and $5K over budget delivering all of what was requested, which would the sponsor prefer? This doesn't take the place of effective change management, but it helps orient the PM to the sponsor(s) of the project and their preferences.
I enjoy working with professionals who are willing to admit when they are confused or overwhelmed. I try to do the same. I have lots of experience in different contexts, but there aren't enough years in a dozen lifetimes to encounter all the different challenges that project managers can face.
Sometimes confusion is the result of a lack of skills or experience, but sometimes it stems from real world deficiencies in the project definition or external pressure to put the cart before the horse. When you feel confused, do you have someone you trust that you can reach out to that will help you know the difference? Building a solid network of project managers you can share ideas (and confusion) with can be a real help.
Up Next