Concierge Tech Support: A New Name for an Old Concept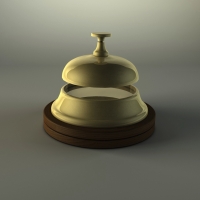 Let's say you're the manager of technical support, and both you and your team feel understaffed and overworked. Then, you get a call from the president of your company asking (telling) you that he needs one of your technical support people to spend a day at his new summer home setting up his computer so, if needed, he can connect into the office during his summer vacation.
This help desk call only officially counts as one help ticket, except that it will take one of your best technicians a full day to get there, do the job, and drive home. As a result, it will make the day a little more hectic for you and your staff. And to make matters worse, it will skew your department's productivity statistics in the process. Then, guess what? Two weeks later, the VP of sales buys a new summer home and calls you asking you to handle the technology at her new summer place, too.
Let's face it. Helping the president of your company isn't really a request—it's a requirement. So what can you do administratively to properly plan and budget for these types of senior management requests and requirements? The answer is to give these types of help desk calls a name. As the title of this blog alludes, many call this type of high-end support Concierge Technical Support. Its description could be "specialized high touch technical support services for senior executives and other VIPs."
Then, once it has a name, it can also be given a budget. My suggestion is to look at the number of times in the previous year that this type of service was provided and create a budget based on this actual history. Lastly, because it now has a name and a separate budgeted line item, you can also track its statistics separately for regular support calls, thus allowing you to calculate more realistic help desk statistics.
In addition to the benefits previously mentioned, this approach has two additional advantages. First, it allows you to track (and potentially control) these types of support calls. Second, it may help provide the justification for additional department resources.
Tech support is a tough business. The Concierge Tech Support concept is, of course, one of the many things you can try to enhance and/or revamp your existing technical support to meet today's business and technical challenges. As budgets remain tight, IT megatrends march forward, and user demands continue to increase, techniques like concierge support and other out-of-the-box thinking can help you continue to keep your head above the technical tide.
Up Next