How to Attract Passionate Developers to Your Startup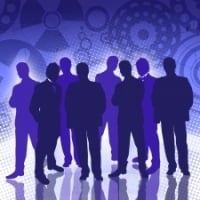 There was a time when working for a giant corporation began to lose a bit of its luster. Sure, your grandparents worked for the same company for thirty years, where they received amazing benefits, steady raises, and that ever-important pension.
As those perks started to become far less guaranteed and corporate life began to seem perhaps a little more rigid than a newer generation of free thinkers really felt like dealing with, the startup was born, and it quickly became the apple of many an eye.
But how can startups continue to attract the best and brightest talent—developers, in particular? Although corporations aren't the "bad guy" they once were, Apple, Microsoft, Facebook, Amazon, and other big players still offer many perks that the average, strapped-for-cash startup may struggle to provide. 
This short video released by MaRS, a nonprofit aimed at empowering Canadian technology entrepreneurs, gives three great reasons that any startup should consider when trying to keep developers out of the grasp of their far larger competition.
While working remotely certainly isn't limited to startups, this is not a common perk for developers, and startups would be wise to offer this fairly untraditional option to them—especially to those developers who may have been offered a higher salary from a corporation. You never know what will tip the scales in your favor.
My favorite suggestion for startups is one that would truly separate those who give it a shot from the rest of the pack. All the free food, bean bag chairs, and beers on tap in the world can't beat a perk rarely, if ever, seen from the desk of a startup—the fabled forty-hour work week.
John Tozzi at Bloomberg Business writes:
A handful of tech startups have been touting a different approach to getting the best out of their workers: Make them work less. They're making sure their employees go home on time, unplug at night, and enjoy their weekends. The approach, they say, makes workers happier and more productive when they are on the clock, which is also good for business.
But what about the vast amount of work that small startup teams are constantly racing the clock to complete? How will the work get done if expected overtime is removed? Tozzi spoke with startup CEO Rich Sheridan, who explained, "Tired programmers start putting in lots of bugs." Tozzi goes on to note something developers and testers from companies of all sizes can attest to: "the cost of software glitches can exceed the benefits of overtime."
What strategies has your startup used to attract and retain talented employees? What made you want to work for a startup or made you choose to work for a corporation?
Up Next