Working with Your IT Talent to Support More Mobile Devices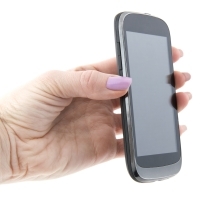 Is your IT organization being pushed by your customers or partners to support every mobile device under the sun? While the support of multiple devices certainly has its business advantages, it also brings technical complexity, the need for knowledge of multiple operating systems, device-specific idiosyncrasies, and having to hire or train staff for the skills necessary to perform the required tasks.
If you can find them, you can hire new people or bring in a vendor to provide the needed support. If, however, you decide to use your existing staff for this purpose (for budgetary or other reasons), the question is who in your existing team has the most relevant and transferable skills to support a mobile environment with multiple devices.
The answer to this question is based on how you decide to build your mobile software, the level of support you wish to provide, and the level of security that is required to safely protect your digital infrastructure.
Regarding mobile software development, if you decide to simply use a website or HTML type interface, your mobile applications can be built by your existing web development team and security can be handled via your existing firewall infrastructure. From a technical perspective, your mobile infrastructure is architected using standard website based technologies.
If you choose to develop applications that take advantage of device-specific capabilities, such as geotracking or the camera, software developers with an understanding of jQuery and JavaScript have great transferable skills toward understanding the device-specific libraries. If, however, you decide to use a mobile application development platform, then the people you select for training in the new technologies should be those with programming language skills that are the closest in syntax to the platform's internal programming language—most likely JavaScript or Java.
Regarding managing the mobile devices themselves, if you will be using mobile device management-type tools, then consider training the members of your help desk staff who manage software distribution to your desktop and laptop computers. The issues are somewhat different, but the general procedures and conceptual processes are very similar.
Lastly, if for security or logistical purposes you decide to provide your mobile device functionality via a virtual machine model, consider training the team that manages your environment that offers server, application and desktop virtualization.
Up Next