Who's Responsible for What? Use a RACI Matrix to Keep It Straight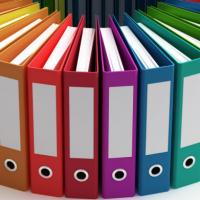 As projects get larger and more complex, roles and responsibilities can become confusing. There is ambiguity about not only who should do what, but who should not do what. Who has the authority to reject a deliverable? Who gets an opportunity to voice a concern but must live with the decision made by someone else?
A useful tool for clarifying roles is the RACI matrix: an acronym for Responsible, Accountable, Consulted, and Informed. This depicts who has what authority for a particular work product.
First, let's define the terms.
Responsible: The person on the hook to create the work product. Work may be farmed out to others (delegated or subcontracted), and input may be solicited from multiple sources, but the Responsible person must assure that the work is completed correctly and on time.
Accountable: The people who approve the work product. Accountable entities set the quality standards and determine whether the work product is consistent with them. If the work product is a decision to be made (such as a change order or budget change request), Accountable entities decide whether the request or proposal is approved.
Consulted: Subject matter experts who provide input about the work product. Expect two-way communication with these people.
Informed: People who are kept apprised of progress and should receive the final work product. There is one-way communication with these people.
Here's an example of a RACI matrix:
| | | | | | | | |
| --- | --- | --- | --- | --- | --- | --- | --- |
|   | Director | PM | Tech Lead | Business Lead | Ops Manager | DBA | Security Officer |
| Architecture Spec |   | I | R | I | A | C | C |
| Go-Live Plan | A | R | C | C | A | C | C |
The architecture spec will be built by or under the authority of the tech lead. The tech lead is expected to consult with the database administrator and the security officer as the work product is being built. Final approval of the deliverable is up to the operations manager, and the project manager and business lead must be kept informed of progress.
It's important that there be only one person Responsible for creating the work product. There might be a team of people building it, but only one can be designated in charge. Otherwise, it's too easy to get confused or have a clash of opinion.
It also should be clear that Consulted parties do not have veto authority. If they are not comfortable with the content or direction a work product is taking, their first escalation point is with the Responsible person. If they aren't satisfied with how their input is addressed by the Responsible person and are worried it could pose a risk to the business, they can go to the Accountable person with their concerns. (This route is seldom used, but it outlines an appeals process that helps Consulted people keep a perspective on their participation.)
Here's an experiment you can try on your project: Name the roles on a matrix, then take a specific deliverable and ask your team how they believe responsibilities are assigned. If their answers surprise you, it suggests a communication problem on your project that the RACI matrix might help address.
Up Next