An Agile Mindset Teaches the Lessons We Need for COVID-19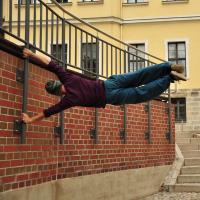 The transition to agile is a major paradigm shift for organizations. While there may be a lot of chaos to start with, over time, through successes and failures, organizations figure out how to be in alignment with user needs and market forces, devising a custom plan to suit their specific requirements. Agile has been one of the biggest enablers of digital transformation, and adopting an agile way of working itself requires agility. 
COVID-19 has adversely impacted almost every nation worldwide. However, given that we cannot control the situation besides following social distancing and safety protocols, and that updates change almost daily, our current circumstances necessitate a great degree of agility from everyone, from families working and schooling together to employers enabling employees to work remotely.
Let's look at the practical agility lessons COVID-19 is teaching us by the day and why an agile mindset is even more important now. 
The change COVID-19 has brought about in our daily routine is significant. We have all been working remotely for a while now, and even organizations where remote working was never an option have embraced the reality. Interactions were not easy to start with.
Initially, there was confusion around which platforms to use, how to accommodate large teams on group calls, and how to moderate meetings. Over time, we have adapted to efficiently organize not just regular meetings, but even sprint planning meetings, retrospective meetings, stakeholder reviews, and executive reviews. In a month or less, we have all learned and adapted to optimize meetings and improve productivity overall.
Emphasizing people and interactions over processes has always been one of the core areas of agile, as outlined in the Agile Manifesto. The lessons from dealing with fast-paced, dynamic work have enabled us to adapt to the unimaginable requirements COVID-19 brought on global businesses overnight. 
Leaders are learning to be agile leaders, focusing on building the right mindset and culture in the drive to keep teams motivated. This top-down empathetic approach is strengthening rapport within organizations big and small.
While the future is still uncertain, teams are learning to focus and deliver on short-term goals. This steadfast focus is enabling faster issue resolutions and increased productivity, giving more time for senior management to develop and adapt plans, including business continuity. Key outcomes around better organizational structure, team visibility, decision-making, leadership, empathy among teams and users, and business models including free services are all emerging, thanks to the larger uncertain landscape COVID-19 has created. 
Before this coronavirus, while we knew a digital transformation should be more about the human and cultural elements with technology as more of an enabler, the business landscape was structured to focus on time to market, user requirements, and competitive forces. COVID-19 has taught us that the human element is a significant piece in the agile digital transformation journey—a transformation that no one expected. It is an agility lesson learned the hard way, but an effective one that is here to stay.
Up Next