Five Emerging Trends in Testing and QA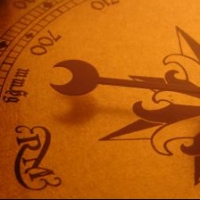 In this software development age of faster time to market, competitive pressure, and constant product evolution, testing and quality assurance can often fall by the wayside. However, customer expectations are higher than ever—and in the case of mobile applications, customer patience is shorter than ever—so testing has become even more important.
Consequently, quality assurance must evolve to keep up with changing software development requirements—and that involves adopting new approaches. Here are five emerging trends in testing and quality assurance to look for in 2014.
Test automation. Efficiency and effectiveness are the key factors in testing to hook consumers on a product and keep them happy with it, and test automation can go a long way toward helping with that. It won't ever replace the agility and creativity that manual testing brings, but automation is a cost-effective and quick way to cover bases throughout development.
Continued rise of mobile and cloud usage. According to the 2013-2014 World Quality Report, the percentage of organizations using mobile testing increased from 31 percent in 2012 to 55 percent in 2013, and it's expected to continue to climb this year. Similarly, the increased reliance of more mobile applications on the cloud means that testing cloud-based systems is becoming more of a priority.
Emphasis on security. Of course, security has always been a high factor in testing, but it's only becoming more important. A survey for the World Quality Report identified efficiency and performance as the primary focus for mobile testing, at 59 percent, but security was a close second with 56 percent—up 18 percent from last year. With the increased connectivity of information systems and devices and even more opportunities for hacking, security is a good bet to be the top focus in 2014.
Context-driven testing. A "one-size-fits-all" approach to testing is not the most effective. As the use of context-driven testing increases, it will affect testers' skill developments, with both formal training and on-the-job observations. The most successful testers in the future will be the ones who have an arsenal of skills appropriate for many contexts and who can interpret which skills are needed in a given situation.
More business involvement. Many larger organizations are moving to a testing center of excellence model, which deals with identifying the tools and best practices for strengthening testing effectiveness. Motivated by the goal of increased efficiency and cost-effectiveness, companies are transferring testing from development teams to a centralized testing team. Other attempts to bring IT and business together, such as DevOps environments, mean testers will have to embrace their place in the evolving business landscape.
What do you think of these testing and QA trends? Are there any you think we missed? Let us know in the comments.
Up Next