The Role of the Test Manager in Agile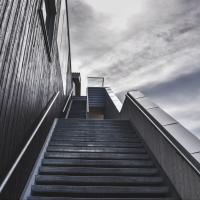 A transition to agile can be confusing for everyone in the organization. Agile changes many roles, as it works in a much different way from traditional software development processes. Some might argue that test management is the role that changes the most.
In traditional software processes, test managers are responsible for all management aspects of their team. They dole out tasks and assignments, hold frequent meetings to stay on top of progress, review and approve estimates, and often provide technical guidance as well. Agile, on the other hand, is self-directed. Teams are responsible for all those duties themselves.
Unfortunately, many test managers try to keep their role the same. They attend every agile ceremony, get involved in estimating testing efforts, insist their teams still attend a weekly status meeting, and want the authority to swap team members in and out of projects. I've actually seen projects where as many managers attend agile ceremonies as team members!
But trying to keep your test manager role the same in agile is a bad idea. A self-directed team is a productive team. Allowing a team to create its own estimates and decide who is going to work on what keeps a team accountable. Take away this authority, and there goes the team's commitment. Also, time is very valuable when working in small increments, so any time spent providing status beyond the daily standup is a waste—as is time spent by test managers in sprint ceremonies.
Still, there is a role for test managers in agile, and it's much more strategic than it was before.
First, test managers can focus on growing the capabilities and skills of their staff. While agile teams are great at giving tactical feedback to team members, no agile team is going to guide an employee in their career. Test managers should be driving the growth of testers, sitting down with staff members regularly to review career goals, and making sure progress is being made.
Second, test managers should make sure agile teams have effective testing staff. If the team can't figure out how to deliver working software each sprint, an experienced test manager can help guide them to the answers. Also, hiring and firing of testers is not something agile teams typically do. Test managers need to own staffing and address performance issues.
Another role test managers can play is starting and running a testing center of excellence (CoE). It is critical that agile practices, tools, and approaches a team finds useful are shared across the organization. Forming a center of excellence that works to share knowledge, introduce new technology, and give testers a place to grow works well in agile.
Finally, testing needs advocates to make sure senior management understands the importance of testing in software development and delivery. Test managers can be those advocates, aggregating team quality metrics, educating leadership on the role on testers on agile teams, and managing test tools, training, and budgets.
Agile opens up new opportunities and roles for any test managers who wish to take their career in a different direction. Leadership skills and a passion for quality are always useful traits.
Up Next