How to Run a Productive and Effective Remote Team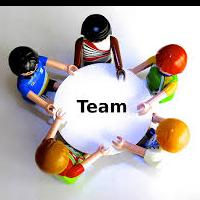 With remote work becoming the norm, now is a good time to consider how you can help your team do their best without causing burnout. Fortunately, remote work may actually improve productivity. After all, it's one of the factors that largely contribute to job satisfaction. And if you're with a smaller agile team, you're in the sweet spot of enough—but not too many—employees, which makes it easier to manage and support them.
So, if you're looking for ways to get more work done without skimping on quality, here are the top things to focus on.
Build Trust. The most important aspect of effective team management is building trust. You need your people to deliver exceptional results without handholding them. To this end, try to cultivate a positive, productive environment.
Focus on positive communication practices (daily check-ins, video calls, clear and concise instructions, etc.)

Give quality feedback

Enforce company values with consistency

Be transparent in all your communication
Prioritize Well-Being. Research has shown that about 40 percent of remote workers don't get enough rest. This lack of rest can lead to dips in productivity and lower employee satisfaction. To prevent burnout, make sure you create opportunities for your team to rest.
Encourage taking time off

Create opportunities for downtime with the team (team-building activities, virtual coffee breaks, etc.)

Give proper attention to mental health
Give Clear Instructions and Manage Expectations. Whether your team is remote or working in-house, management needs to be clear and precise regarding assignments. Don't just tell your team what to do—make delegation a well-thought-out process.
Be specific when assigning tasks

State objectives and your expectations

Define realistic deadlines and hold colleagues (and yourself) accountable

Follow up, communicate, and listen to feedback
Provide Support, Guidance, and Tools. To run a productive and effective remote team, you'll need to work on your leadership skills. This involves being attuned to and proactively listening to your team's needs.
Whether your team is going through challenging times or it's business as usual, make sure that you are approachable, open to having difficult conversations, and committed to supporting your teammates. Furthermore, realize that as a leader or manager, you need to be able to take on a mentorship position within your team or company.
Finally, don't forget the importance of software and hardware tools, which your employees are relying on you to provide. Choosing the right tool (or just improving the way you use it) can have a huge impact on performance. Be open to growth in all aspects of your job as a manager.
Handle the Ups and Downs. Slight fluctuations in productivity are inevitable for remote teams, so make sure you accept that. Instead of pushing them during the lows, try to focus on ways you can help them get through the rut. Promptly address any problems that come up, listen to their needs, and give constructive feedback or try to find ways to inspire them. This way, you'll provide the support they need for long-term growth and improvement. 
Up Next