HTML5: Making Moves in Mobile Markets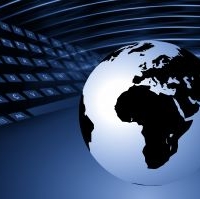 In the United States and Europe, Android and Apple's iOS dominate the mobile markets for web app development. However, HTML5 is playing a significant role in mobile development in many of the world's other markets. In fact 37 percent of developers worldwide rely on HTML5 for their mobile website and web-based app development. In the US, European, and Chinese mobile markets, HTML5 ranks third for web app development. However, in many of the other markets, HTML5 edges out iOS and gives the market-leading Android cause for concern.
As Matt Asay, former vice president of business development at mobile HTML5 start-up Strobe, notes in a recent article on ReadWrite, HTML5 still has a lot of work to do if it plans to displace iOS and Android. Despite its popularity in South America, South Asia, the Middle East, and other markets, Android dominates important markets like China, and Apple still holds onto significant loyalty.
Although a majority of developers perceive tablets as an afterthought or secondary focus apart from smart phones, Apple still claims a large and disproportionate share of the tablet market. So it seems that finding a niche may prove the best way for HTML5 to keep a hold on its skyrocketing rise in popularity.
Marcelo Ballve, who covers the tech industry for Business Insider, pointed out that there are several key issues in mobile web apps being designed with HTML5. He cited the ability to develop apps that are compatible for all mobile devices as one of the most promising reasons that HTML5 will gain steam in mobile markets. Ballve pointed out that both historically and currently iOS and Android apps generate significantly more money for developers, which is sure to quell some of interest in HTML5 mobile web apps.
In an article for ZDNet Nick Heath notes that some companies are investing in the potential for a popularity rise of HTML5. In an attempt to take advantage of this trend in countries with low smartphone market penetration, Mozilla is launching a web-app-focused handset that uses Firefox OS.
So why should anyone care that HTML5 is flexing some developing muscles in other markets? Because as the rest of the world catches up in terms of smartphones and next-gen technological innovations, HTML5 may become closer to the world standard instead of a trusty platform companion or mobile development afterthought.
Do you or your company develop apps using iOS, Android, or HTML5? Tell us in the comments below.
Up Next